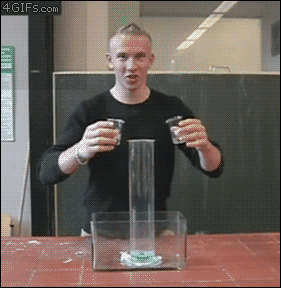 Science fails to recognize the single most potent element of human existence 

There is no spoon

there is no scientist

What the FUCK is the melting spoon one? That scares the shit out of me.

The gallium spoon is a common parlor trick of chemists. It melts at around 30 degrees C, so warm water (or, say, a cup of fresh tea) is enough to melt a normally-solid piece of flatware.
Oh, THAT. Ok. Less scary. I've seen that somewhere before. Probably from you, in fact..